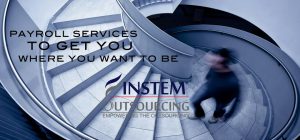 It does not matter whether you are a startup or a multinational company. Payroll is the most vital part of business.As it is a well-known fact that at the end of the day everybody wants money.As the business owners are aware of the fact that payroll is not only about paying salaries to employees but also one has to take care of the taxes and statutory compliance, one small mistake in this can screw you up.Some different functions are involved in running a business.
Payroll Providers help the business owners in the smooth transition of employees' salaries as well as they take care that everything abides by labor laws.  There are many firms big and small both to assist you in payroll. Now the three primary reasons that you require payroll services are: first, it is cost effective. Secondly, it removes the stress from your side so that you can concentrate on another area of business and thirdly it is an efficient way to manage payroll.
There are plenty of software's available in the market for managing your payroll, but you will have to manually enter all the information into it if you keep you payroll in-house. It can be hectic and can take a day or two to complete. It will mostly affect your productivity. However, if you opt for the Payroll Services then you need not spend too much time on this process; this job will be the company that you hire. You will only need to provide the basic information of the employees like date of birth, date of joining and other necessary details.
Some advantages of choosing the Payroll Processing Services that the business owners can enjoy are:
Much administrative work is involved in business, and when we talk about payroll then it is a tedious job. So your administrative workload is reduced.
These days payroll outsourcing has become one of the effective ways of cost cutting. As there are companies which provide best services at a competitive price.
When you opt for in-house payroll that time, you invite a technology hassle at your doorstep because information filling will require new technologies and it becomes costlier as you will purchase it then train yourself as well as your employees. You can get rid of all this hassle can be easily by outsourcing.
It is essential to get you payroll services right as if it is not correct then you can end up paying penalties. So when you outsource your payroll, all these worries are no more.
The problem with in-house payroll is whenever there is a new employee in the HR department you will have to train that person on the payroll, and this knowledge transfer becomes hectic and time-consuming. Moreover, this is not guaranteed that the existing employee will impart all the knowledge, as well as the new employee, will be efficient enough to handle it. So it becomes convenient to outsource your payroll.
There are many payroll solutions company that gives the option of employee self-service.
One of it is, employees can feed its essential details which will be stored on the cloud. They can even change information like address, bank details,etc. though permissions are required for editing. Most organizations prefer online payroll services as they can be easily accessed from anywhere. It is a cloud-based service where employees get a link to access your payroll account. These are user-friendly as well. Moreover, payroll is the most critical part of the organization, so it is the duty of the employer to set it up right first.
Payroll requires performing timely tasks and ensuring that the employees get their pay on time and all the deductions are as per the laws as well as clear to the employees. In case if any doubt arises then they should be immediately resolved, the owner should remember that the employees come first as its because of your employees that your organization runs smoothly.
So now that you know that you can rely on the payroll providers. What are you still thinking?