Buying a property is very common these days. Every person has a dream to have their own flats and apartments. People are buying properties but before purchasing it is very important to check all the aspects and corners so that you do not face any legal or properties issues in future. Whether you are buying apartments or flats for investment or living purposes it is important to do a detailed analysis of apartment according to your requirement and needs.
With important and detailed study, it means about the location of the apartment whether it is situated on a highway or in middle of the cities. As if one purchase the apartment is located near the highway, it means area away of pollutions and congestions. You can find most luxurious and affordable apartment in Ferozepur highway, its location perfectly suited for people who love nature and greenery including world-class amenities and splendid ambiance.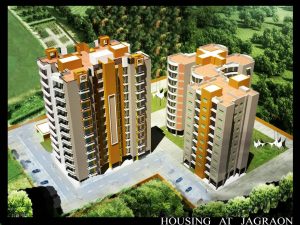 The first step is to decide the area where you wanted to buy your apartment. This can be done by visiting some areas and spending time in those areas. All check the market rates and price of properties should be analyzed. Visit many places before finalizing the deal.
Always check whether the flats are located nearby public places like railways station, airport or have a proper connectivity of transports like auto, cabs etc. Residency flats in Jagraon are the best example, as it is located in the perfect location and gives a comfortable day to day life.
Check the paperwork for the builder and license. Also, ask the land status to check whether builder owns that land or has taken permission for the same. Check the below-mentioned documents before finalizing the property.
Title deeds
Released certificates
Encumbrance certificate
Land verification
Property tax receipts.
Check the security measures of the flats and apartments for examples security guards, with security cameras.
Size of the apartment should be cross-checked. It is suggested to check the carpet area of the flats it means areas enclosed within the walls of the apartments. Also, check the area you need for your house.
Check the site as layout mentioned in the brochure can be different than the reality. Do proper sites visit prior buying an Apartment or flat. Interact with neighbors and take the reviews about any issues whether legal or day to day concerns.
Check the maintenance charges though some people do not consider this an important factor it is essential to know about the charges that you have to pay for the services you get and is it is charged correctly or not.
Payment options should be checked as there are various payment options available like down payment, flexible payment plan. Always choose carefully your payment plan.
Check the infrastructure plans always ensure that property you purchase is not close to any industry.
Finstem Infrastructure is a leading name endeavor to offers quality lifestyle with world class standards of construction and quality.