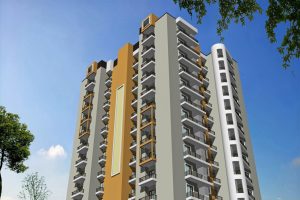 If you are thinking about buying an apartment building, you will want to make sure that you are investing for the right reasons. One of the biggest mistakes which we generally see is that the beginner investors generally consult with the people who are not investors. This can cost you a lot of money, while you own the property.
Buying a property is very common these days. Every person has a dream to have their own flats and apartments. Before purchasing a luxurious apartment, it is very important to check all the aspects and corners so that you do not face any legal property issues in future. Whether you are buying apartments or flats for living purpose, it is important to do a detailed analysis of apartment according to your requirement and needs.
With a detailed inspection about the location of the apartment, it is important to know whether the apartment is situated on a highway or in the middle of a city. If one purchases an apartment which is located near the highway, it means an area away from pollution and congestion. You can find most luxurious and affordable apartment in Ferozpur highway, its location is perfectly suited for people who love nature and greenery including world-class amenities and splendid ambiance.
A true investor looks at many things before purchasing an apartment building, and focuses on investing for the right reasons:
Cash Flow.
The number one thing an investor should look for – especially if it is your first property is cash flow. Now, I am not saying you should buy something in a bad area that cash flows like crazy (at least on paper). However, you should be investing in a property that will actually put money in your pocket every month.
Why invest your own or your partner's money without cash flow?
To me, it does not make financial sense.
Increasing Value.
Secondly, a true professional investor looks for a property that can increase in value. This may or may not be a big part of your investment criteria, but the main thing is to identify potential areas to increase value.
With an apartment building, you can increase the value without knocking down walls, remodeling, or even opening a bucket of paint.
This is because the value of an apartment property is based on the Net Operating Income stream provided by the property. When you can:
A) Increase Income
B) Decrease Expenses
or
C) Both of the Above
Ludhiana highway property is the best example, as they are located at a perfect location and provide you a comfortable, hassle free day to day life.
Here are just *some* of the steps for a professional apartment investor:
Step 1: Market Analysis
Step 2: Identify Target Properties
Step 3: Financial Analysis of the Property
Step 4: Physical Analysis of the Property
Step 5: Financing, Verification, and Due Diligence
Step 6: Buy
Step 7: Property Management
Step 8: Asset Management
Step 9: Increase Value
Property in Jagraon is very famous for its additional facilities like shops office space, multi cuisine restaurants, which are also very much necessary to avoid everyday travelling for your requirements.
Finstem infrastructure is a leading name endeavor to offers quality lifestyle with world class standards of construction and quality. For more check http://www.finsteminfra.com/