Dhanbad, a metropolitan city, is the most popular city of Jharkhand, India. The main source of income of the people of Dhanbad is by mining the coal, making Dhanbad 'the coal capital of India'. It is also one of the commercialised zones of the state.
Apart from mining coal, Dhanbad is also famous for its bazaars as goods and stuff is easily available at low and affordable prices. People of Dhanbad are really into shopping. In this way, this gives an opportunity to jobless and unemployed people to earn money way better, rather than deteriorating their health by working in a coal mine. This also helps the residents of Dhanbad to meet their basic requirements within a jiffy. Dhanbad is also famous for traditional and ethnic materials and there are many bazaars selling only these materials widely. The Shopping spaces of Dhanbad area where one can shop infinitely and now we have shopping malls and centres spread across in the length and breadth of Dhanbad giving the customers full joy and a pleasant shopping hour. There are many shopping bazaars, galleries, malls and shopping centres in which the shopkeepers have a variety of collection giving the people of Dhanbad a wide choice of selection.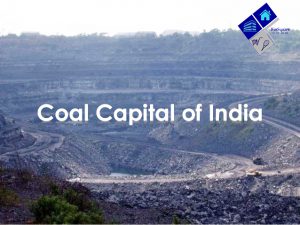 The shopkeepers make a big effort to impress their customers by selling good and eco-friendly materials in a friendly way. They develop a good bonding between the customers. Not only the customer, the shopkeepers also keep a great bond between each other without creating any chaos.
Those days are gone where Dhanbad was an undeveloped city. It is now a developed and a smart city. Dhanbad is now filled with large towers and buildings as a workplace for many offices. The office spaces of Dhanbad are greatly constructed for comfort and activeness while working. These offices are designed by the great and splendid architectures, who have worked days and nights together to make Dhanbad, a developing city of Jharkhand. They have designed the office spaces in such a way that the workers get immense pleasure and release out stress while working. To release their stress, the architectures have constructed canteens, lounges, lobby areas, massaging chairs and many other stress releasing sites.
The development of Shops and Office Spaces in Dhanbad is rapidly increasing and there are no limit boundaries for it. The old dingy, cluttered, stuffy office rooms have vanished and in their place, we have ventilated, well lighted, air-conditioned offices with up to date furnishings in alluring designs. Today, these offices are organised on scientific principles and technology. There is also a greater division of labour. The office managers of today welcome greater use of machines and minimal use of human beings in the office work. Machines, typewriter, telephones, computers, calculators, internet system and much more to save time and labour.
Dhanbad is now a developed city of India. It has not only progressed in terms of offices and shops but also in many major categories such as in developing schools, infrastructure,  hospitals, transport, means of communication etc.
The festival season is approaching. If you are looking for best places for shopping or if you are looking for ethnic home decor, then Dhanbad is the right place for you to shop. Go ahead and shop for amazing stuff to increase the beauty in life.