Payroll service providers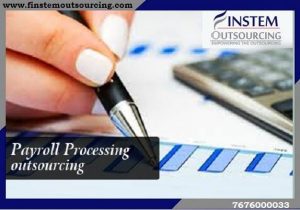 are a big deal for small business. The services provided by PSPs range from payroll processing to taking custody of an employer's payroll cash. Payroll processing includes computing employees' gross pay, withholdings, and net pay; printing payroll checks (for employees not electing direct deposit); preparing payroll reports for management; and preparing payroll tax returns. PSPs make valuable expertise available to employers unable to develop it on their own.
Professional employer organizations ("PEOs") assume responsibility for paying employees' net pay and all payroll taxes, and for funding all employee benefits.
There are some specific services and tools small businesses should look for from a payroll provider, including:
Besides payroll processing and the handling of all tax obligations, LaMarche said businesses should inquire if the service offers direct deposit, multiple wage rates, garnishment payments, paid-time-off management and detailed payroll reports.
Ease to use. The payroll service should not be too complex to understand. It should have a clean and easy-to-use interface.
Businesses want to find a service that they can afford.
Proven provider. LaMarche said it is important to find a provider that has an established track record.
You want a payroll service that integrates with the programs you are already using. Some of the most popular ones include integration with accounting software, which allow payroll solutions to sync data in the accounting general ledger.Another important integration is with time and attendance systems.
Regardless of how easy the system is to use, there are times when you may run into trouble. That's why you want a payroll service that provides help when you need it.LaMarche said it is important to find out what kind of support is available and when. Do they offer one representative who serves as your go-to contact? Or, do you have to call a main number and speak with someone who isn't familiar with your business and how it operates?
Online payroll services are cloud-based, which puts businesses at the mercy of the payroll provider to keep it up and running
Not all businesses have the same payroll needs, which is why Rietsema suggests businesses look for a service that can be tailored for its specific requirements.
Employee self-service. Your payroll service should allow employees to log in on their own in order to view digital pay stubs and year-end tax forms.
Added services.Businesses may find it beneficial to find a payroll provider that offers a variety of additional services, such as benefits and retirement plan administration.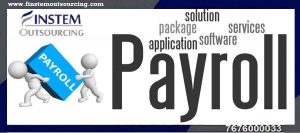 Online payroll services operate in the cloud. They don't require any software to be installed or maintained, and businesses can manage and run payroll from anywhere.
They can be used to pay full-time and part-time employees as well as contract and freelance workers.
Online payroll includes a variety of services:

Payroll processingFile and pay payroll taxesNew hire reporting Integrations.
Paid-time-off managementEmployee self-service
Mobile access.
Payroll reports.
Pros
All of the work – payroll calculations, payroll tax payments, year-end tax forms, etc. – is completed for you. With these systems, payroll can typically be run in just several minutes.
Cons
Using an online payroll service is more expensive than handling payroll on your own.If the provider makes a mistake, you may face a rash of angry employees or a fine from the government.
The cost of payroll services varies, but the pricing structure is pretty standard:
There is typically a flat base fee that is charged per month or per pay period. With per-pay-period providers, you are charged each time you run payroll, while per-month providers allow for unlimited payrolls each month.
Some providers offer multiple pricing plans for different levels of service.
Base fees range between $20 and $100 depending on the plan and provider.
Most services also charge between $1 and $10 for each paid employee or contract worker per month or pay period.
Below mentioned factors help in becoming the foremost choice of outsourcing companies:
Effective and reliable services.
Team of competent professionals having expertise and complete process knowledge in different field areas.
Our expertise in assessing problem areas.
Cost effective solutions.
Timely delivery.