Payroll is the most important function of the business and also the complex one. Many organizations face several issues and complication while handling the same. Therefore one of the biggest confusion which businesses are dealing in today's world is whether to hire a payroll outsourcing services for dealing with the complex process of wages and employees salaries and expenses too. However payroll processing is the latest trend among most of the enterprises today but still, we can find various companies who hold them back from outsourcing payroll processes. However, there are many businesses that hesitate in outsourcing their payroll processes because of certain misconceptions and myths which are certainly not the reality.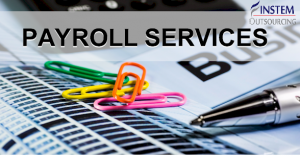 If you are among the one who is this dilemma, then it is important to unravel the common myths or misconception about payroll processing services and this will help you in determining whether these are beneficial for your organization or not. As it is said the only way to find gold is to dig through mounds of mud first and that what one has to do before planning its payroll process. All you need to do is a deep analysis of your business and of the outsourcing company.
1: No control over the process
People commonly believe that outsourcing payroll process will lose your control over the entire process. But t is a myth as outsourcing will make your work done systematically and all the working and processing will be managed after the confirmation of the employer. The entire process is in control even if you outsource the same.
2: Insecurity of Data
There is a common belief that if information of payroll is shared with other organization it will be unsafe and is not secured. But it is a fact that outsourcing service providers work with their best and latest technology which maintain all the records and data in a proper format and also invest on large scale to maintain the data security. This means that they have robust technology management systems which are beneficial in case of system breakdown and keep you legally safe with the help of the Data Protection Act.
3: Outsourcing is not reliable
Most of the business owners doubts in the reliability of the services. This is a common believe that services provided by payroll companies are unreliable, which is not true. On the contrary, we can find most reputed and renowned payroll outsourcing service companies which are proved to be more reliable for the organization's payroll since they hired trained and experienced employees who have the ability for carrying out the process accurately and as per the laws and regulations.
4: No access to reports
Another misconception is that data reports will not be shared with the organization. Thought it is completely a myth as payroll processing company use various tools and software to share the available data and its reports easily and regularly to its client.
Hence, you will get all the important data and report whenever you want it for analysis.