The happiness of the future is dependent on proper Financial Planning. This is all about understanding the future goal and taking proper step to meet those goals. It is a continuous process. In this process, one should take realistic steps about money. For a successful future and a for a proper financial plan one should take some small steps:
First, he has to find out what are the short term and long term goals in his life.
What is his current financial position?
What are the liabilities
Should develop an achievable plan
Take necessary steps to meet the plan
Monitor the plan twice in a year to make it successful
Financial planning will help an individual to make himself more methodical and will be very helpful to overcome any financial hurdle.
A financial planner is a professional person who helps an individual or any corporation to meet their financial goals both short term and long term by understanding their financial status and by developing a process to meet all the desired goals. The individual has to find out Best Financial Planners depending on the below qualities like:
Experience
Education
Ethics
Examining capacity
Most of the time people get confused the term financial planner with the stockbroker. They are not the same people. Accountants are also different from a financial planner. A financial planner is a person who has to have the certificate from CFP (Certified Financial Planner Board of Standard) related to personal finance.
The name of the best financial planner will be a tough task, but one should take the reference from. Others before making the final selection.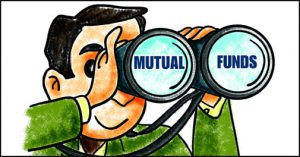 In the case of short-term saving planning, Mutual Fund is a good option. A Mutual Fund is a process of collecting funds from many investors in the form of securities like buying stocks, bonds, and some money market securities. A Mutual fund is controlled under the rules and regulation of the Company Act 1940.
The Advantage of a Mutual Fund:
In the case of a mutual fund, one can use the money in many funds. So the diversity in the fund management decreases the risk of loss.
A Mutual fund is providing services such as check writing.
A Mutual fund is regulated by the SEC.
All the information about the mutual fund should be given to all investors, so it is easy for an individual to compare the growth.
Disadvantage:
Income is not predictable
A customized plan is not available.
For minimizing the risk of future Portfolio Management is the best option. In which one can allocate the assets in the proper channel which will reduce the risk and increase the chance to make profits both for an individual and for the firm.