Do you dream to live in a house which has a lake view? Do you want a villa which have great natural ambience? How would you feel when wake up and you open the window then see the lovely sunrise? Are you dreaming a penthouse that has all the luxurious things? Do you want to own a deluxe bungalow at reasonable price? The real estate has made these dreams true by the luxurious Lifestyle houses in Jagraon. Now plenty of population is attracted towards Club House in Jagraon Punjab.
Stylish Club Houses in Jagraon Punjab To Live A Outstanding Luxurious Life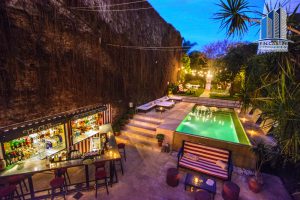 Jagraon is sub-division of the Ludhiana district, which is the Indian state of Punjab and this town is well known for important religious centre for Sikhs, Hindus, Muslims as well as Jains. Due to several changes in trends and lifestyle the spark of religious centers is becoming deemed day by day. So,what makes Jagraon a centre of attention for buyers now days? Scroll down to know why this city has become the best housing option today.
Jagraon, Punjab is the pivot for luxurious club houses
As Jagraon is surrounded by the famous cities like Chandigarh, Jalandhar, and Ludhiana and property investors from these cities have shown best interest in club houses in Jagraon Punjab. Since every one dreams for a stylish house which have all the magnificent facilities.
Here, the real estate developers have not only built the habitual houses, but crafted the Luxurious Lifestyle houses in Jagraon, which is accessorized with pool, private parking area, lobby, garden, play area and so on that everyone dreams. A person can get all the delightful places under one roof and these are only found in club houses in Jagraon Punjab.
Jagraon Punjab as a centre for property investors
Apparently, due to some positive changes in economic circumstances the Punjab become most promising investment destinations in India. Plus, the effort of real estate builds many fancy luxurious lifestyle houses in Jagraon which is attracting lots of investors to purchase a Club Houses in Jagraon Punjab.
Industries that made Jagraon Punjab best housing center
The city Jagraon has witnessed a boom in the real estate with the sonic development in the residential and commercial area. Moreover, another factor that attracts housing investors is the Jagraon industry, including clay brick factories, interlocking tile factories, agriculture tool manufacturers, cattle feed factories, gold and diamond ornaments manufacturing, commodities trading and electronic equipment factories.