Payroll services are like a boon to the small and medium scale enterprises. These companies can get benefit such as withholding taxes, determining the salary, calculating the health benefits, deductions, sick leave and more. There are many businesses these days which are taking care of these things and so they are outsourcing the payroll services instead keeping to them to get better results along with employee satisfaction.
Cost reduction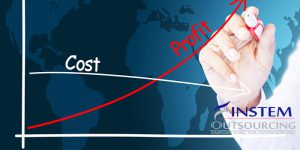 As per the estimation, the Payroll Solutions may reduce the total cost to 50% and is very much effective these days too. These third party payroll companies offer a package of services that meet the requirement of specific workforce management. It also helps in making proper estimation of all the expenses and salary. It also makes the process crystal clear through which all the employees feel transparency while working. These payroll companies do have a legal team which caters the legal requirements to their clients. With the efficient and reliable workforce, the companies are providing services to their clients.
Makes employees independent
There are many more important reasons why a business should go for Payroll processing services. They offer a level of self sufficiency. Most of the employees are busy everyday in their core responsibilities and do not focus on the unimportant functions. In this way, all the organisations have to hire a company which can offer them dedicated services related to payroll. One company need to understand that the payroll processing is a very monotonous activity. With the help of payroll, a company can focus on their core activities and business growth.
Covers every risk
There are many risks involved and big cost is incurred while going for payroll services in the organisation. A special team along with experienced personnel are required which is an investment for long. However, the companies reduce the cost as they send their employees to the client's location to understand their process and employees' strength. The vendors can ask for the details at any time and they will get the proper details on time along with the added information. The payroll companies work harder for the whole year and during the end of financial year, they get work load. The company in that case will take care of all the time required. There is a big cost which could be reduces such as purchasing a software, maintaining a team, creating new assets and workplace.
Payroll Services also take care of the taxes that you need their vendor need to pay along with the other payments. They will also be responsible to the questions of the government and also implement the new policies as they will come by every financial year.