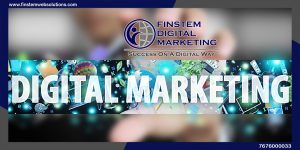 The business and marketing landscape have drastically changed in recent years however. Traditional methods that were effective before may not be as effective in this current market powered by the complexities – and the vast wealth of opportunities – by the Internet. That is why it is very important that your brand and business establish and maintain a very strong online presence to be competitive enough to reach out to targeted audiences.
Here are five qualities to help you spot a great digital marketing services company:
A Kick-Ass Website
Any good digital marketing agency should have a current and up-to-date website. If they are using good SEO practices, you should be able to find them easily on Google by searching for their core services and their geographic area. Their website should be modern and engaging, and have all the key elements of an effective inbound marketing strategy: an active blog, responsive design, intuitive navigation, and effective conversion strategy with calls to action, etc.
A Powerhouse Team
A great digital marketing agency is made up of a team of diverse talents and expertise. They should be a multi-disciplined team, with unique experts in their respective fields—design, development, SEO, content strategy, social media, brand development, etc.
Tools — And The Expertise To Use Them
They're set up with the tools to get the job done, and the experience to know how to use them. Ask what they use for project management, and what their team uses to measure website performance and SEO (Google Analytics, Moz, Hubspot), inbound marketing (Hubspot, Marketo), social-media analytics (Sprout Social, Hubspot), email marketing (MailChimp, Constant Contact, Hubspot), CRM, etc.
Relevant Experience
Take a look at their messaging and how they talk about themselves—do they speak your language? Do they address your needs? Check out their portfolio of experience with clients of your size, and even within your industry. When you meet with them, is their presentation tailored to your needs—have they done their homework?
A Culture You Can Hang With
Your digital marketing agency will be working closely with you and your team for a long time, if all goes well. So it's important that their culture jibes with yours. Does the team have extracurricular interests that they talk about on their website? Do they look like they are having fun when you meet with them in person?

Indian business scene is particularly dominated by traditional marketers who have zero to somewhat understandingof internet marketing. Trusting a third party with their online marketing strategy may not come easily to them. So here we discuss the five essential aspects that you must look for when hunting for a professional marketing agency.
Expertise in online marketing
Undoubtedly, a performance-driven online marketing company in India needs to have expertise across multiple digital channels. Look out for an agency that has a proven track record of boosting leads and sales in the internet space.
Experience in your domain
It is important to check whether a prospective agency understands your business needs, customer profile, and short-term and long-term business goals. Look at their portfolio to know if they have worked with a company in your industry, your business size, and whether their proposal is tailored to your needs.
In sync with industry changes
When looking for a smart and professional internet marketing company in India you would want to go for the one that stays up to date with industry changes. The easy way to check on this is by going through their blog and social media profiles.
Particular about whom they will work with
Professionals never run after any random assignment. On the contrary, when presented with a work opportunity they take time to analyze their skillsets, expertise and capability to deliver. An internet marketing company in India that is clear on its priorities will be definitely trustworthy, and able to offer you the best value for your money.
Focus on your business growth and revenue
An expert online marketing company should be focussed on your business growth, expansion, and revenue.