Accessing the sharpest minds in business is easier? Not at all! The business needs the sharp and the brightest minds for their future. And accessing them is never easier. The management consulting industry has always remained a mystery and there is never transparency in this. The goals and the targets are attainable and achievable only with these minds. The management consulting firms who are already on a stronger stand do not go with the clients who has a lesser revenue. Finstem, Management Consultants breaks this precept and tries to work on a practical basis. The workplace and community at finstem is developed in such a way that there is a connection between the companies and the management consultants,  no matter whatever the businesses are and how much ever successful or trying to be successful they are, the big sized to small sized, the mid ones to the average one, all are roped in in order to listen to their issues and discrepancy and try to find out the practical solution.
The exclusivity and the standards are all maintained within the firm while selecting the companies though it is open for all types of businesses. The elements of the standard rules, regulations and policies of the company are maintained at the end. These ground rules and policies have helped the company to rope in the businesses of the highest calibre, education and experiences. It is really easy to find out an average person with a good education and experience and works as a business expert in some top notch company. But what is important is to get the right management consultant  work for the right firm.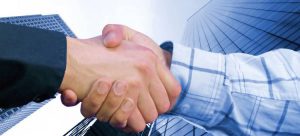 Even if it is maintained virtually, we try to provide the best of our services and making the customers and the clients happier.
Management consulting industry is at the backstage as the crunch and crux task is setting the target and the module for the company that would fetch them all the pride, money and success and scale up in the economic charts. The management consultants  help to do the same for various businesses and companies that would help the company reach greater heights with a new vision.